Fixing a Neglected Roofing Website
We were tasked with redesigning and fixing existing roofing website. 
The problem:
Clients website was neglected. SSL certificate expired, many links were broken, contact form was not working, and stylesheets would not load. As a result the website was dropped from Google search and would not convert visitors into customers.
The solution:
Websites for Contractors fixed existing stylesheets, broken links, contact form, and reissued expired SSL certificate. Additionally we were able to restore clients access to Google Analytics and are working on getting the site indexed by search engines.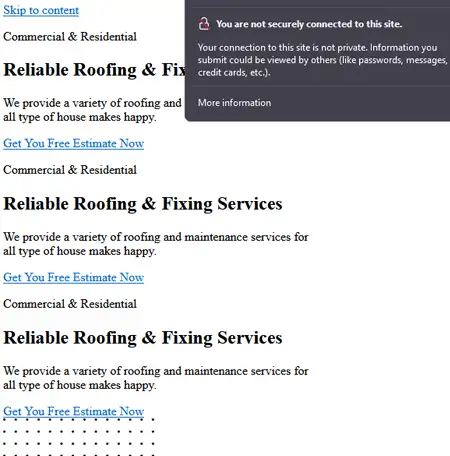 Fix Broken Links

Restore Styling

Reissue Security Certificate

Repair Contact Form
Do not Neglect Your Roofing Website